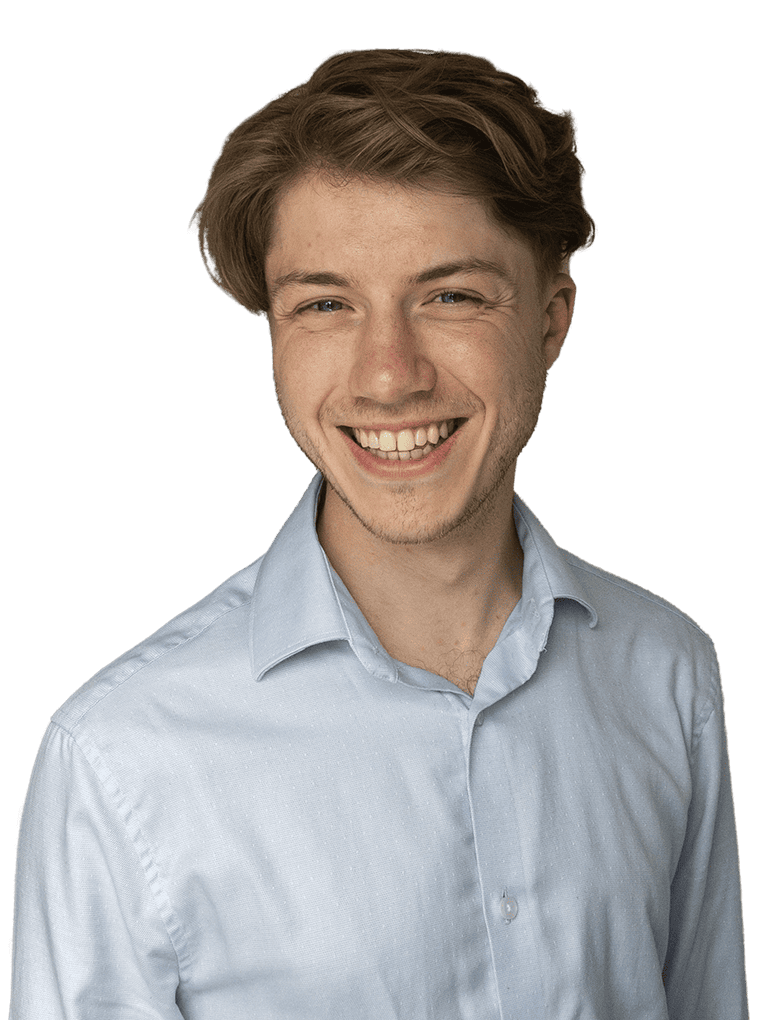 見習い
Trainee Patent Attorney
Location
ブリストル(英国)
About James
James has a passion for science and relishes intellectual challenges outside of his comfort zone which require a creative approach to problem solving and meticulous attention to detail. His constant desire to learn has provided him with a breadth of experience in the chemical sciences, both in academia and industry, including electrochemistry, biocatalysis, process development and pharmaceuticals.
James joined HLK in 2023 following completion of a PhD in Chemistry at the University of Bristol as a member of the Chemical Synthesis Centre for Doctoral Training. His doctoral research involved an interdisciplinary approach of total synthesis and biochemistry to investigate the biosynthetic pathway of tetrahydropyran containing natural products, culminating in two first-author publications. During the first year of study, he was awarded the Loes Hendrickx prize for best performing PhD student in Postgraduate Advanced Chemical Techniques, a training course designed to broaden practical and theoretical knowledge of the chemical sciences.
James also possesses a master's degree in Chemistry with Industrial Experience from the University of Birmingham, where he was awarded the Alfred Bader prize for the top performing graduate undertaking organic chemistry. In his final year project, James investigated the use of gold-catalysis for the synthesis of three-dimensional molecular scaffolds, using computational tools to guide library design.
As part of his undergraduate degree, James spent a year working at GSK as a medicinal chemist in the lead optimisation of a respiratory drug. This experience expanded his knowledge of the drug discovery process whilst honing his ability of organic synthesis and analytical techniques. In 2022, he also worked in the materials science department at CatSci, a process development organisation, where he assisted in the development of workflows to analyse API solubility and dissolution.
Read more
Qualifications
PhD in Chemistry (University of Bristol)
MSci in Chemistry with Industrial Experience (University of Birmingham)