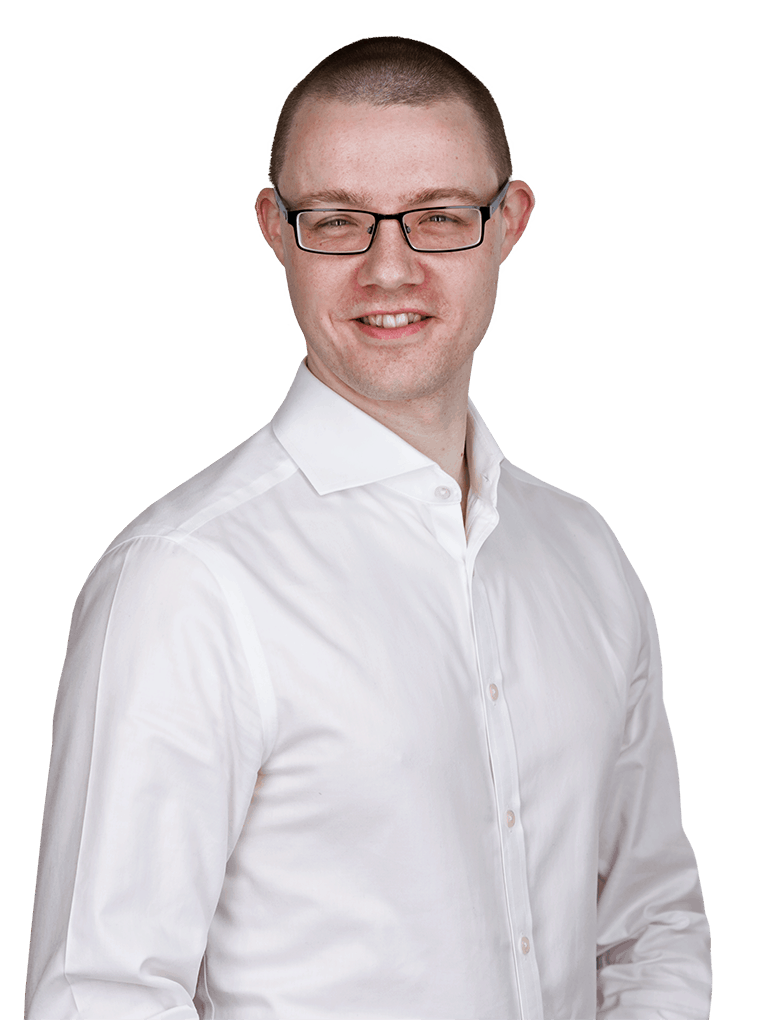 特許弁理士
UK and European Patent Attorney
Location
グラスゴー(英国)
About Iain
Iain's desire to learn and his attention to detail are great assets in his work, which involves helping obtain protection for clients' inventions. During his time in the profession, Iain has worked for a range of different clients, including SMEs, universities, and multinationals. He has experience working across a range of fields, including physics and mechanical inventions, as well as in chemical and material science subject matter.
Iain joined the Chemistry and Life Sciences Team at Haseltine Lake Kempner in March 2019. He previously trained at a large UK firm of patent attorneys. His scientific background is in materials science, with a PhD in polymer solar cells.
Iain's materials science undergraduate degree, from the University of St Andrews, covered a range of topics, including polymers, metallurgy and ceramics, with a focus on material structure characterisation. His research projects were focused on energy technologies. He spent a year of his undergraduate degree working at EMPA, the Swiss Federal Laboratories for Materials Science and Technology, where he studied correlations between performance and microstructure of solid oxide fuel cell electrodes. His final year undergraduate project involved modelling experimental XRD data to determine the crystal structure of an electrode material for use in rechargeable lithium ion batteries.
Iain's PhD, also from the University of St Andrews, involved studying the crystal structure of a polymer layer, and correlating changes in crystal structure with changes in performance of solar cells made of the polymer. Iain visited the synchrotron at Stanford University to obtain the XRD data used to study the polymer crystal structure.
Iain has experience of patent drafting, and of patent prosecution in the UK and Europe, as well as in other countries, such as the US, Canada, China, Japan and, South Korea.
Read more
Qualifications
MSc Materials Science (University of St Andrews)
PhD Morphology of Organic Semiconductor Solar Cells (University of St Andrews)
UK Patent Attorney
European Patent Attorney